My leader was stood by this jump point against the wall with ambush stance up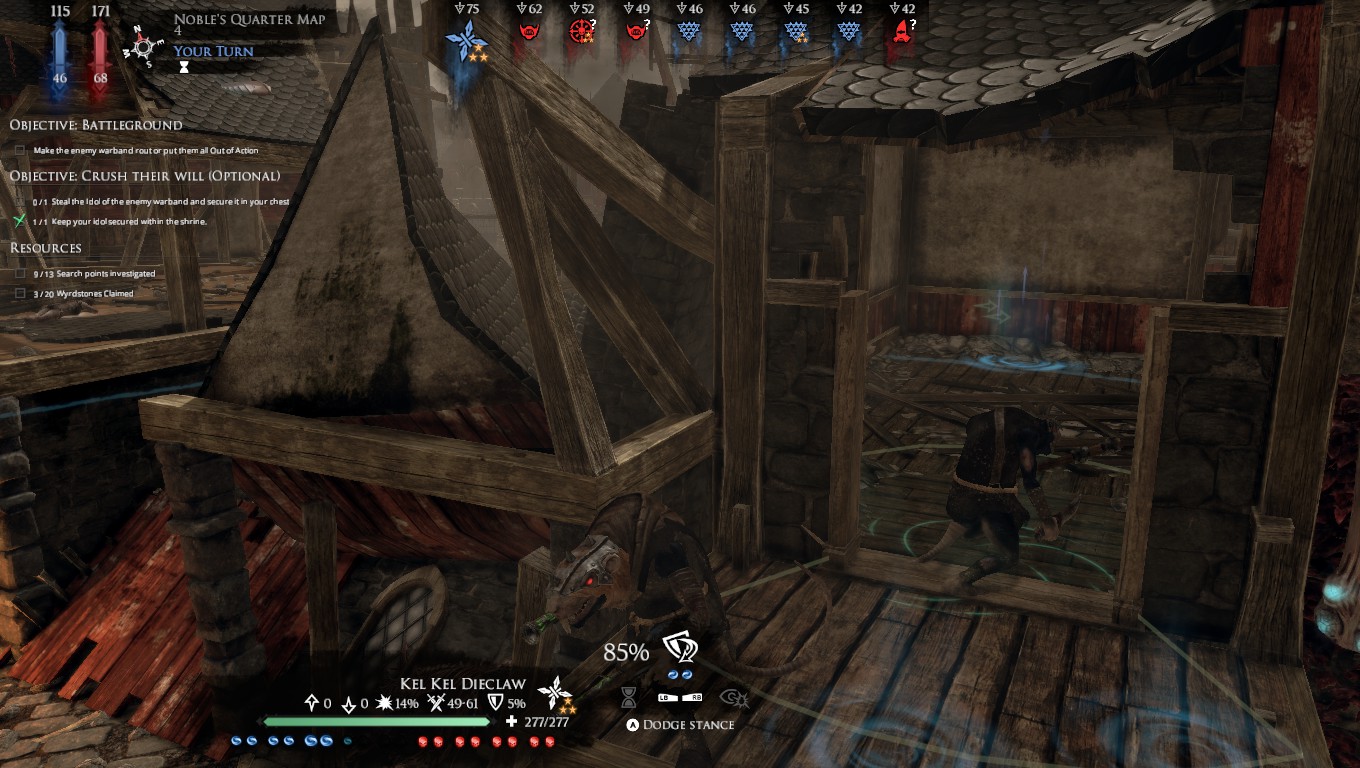 When a Chaos Possessed came up the stairs this happened.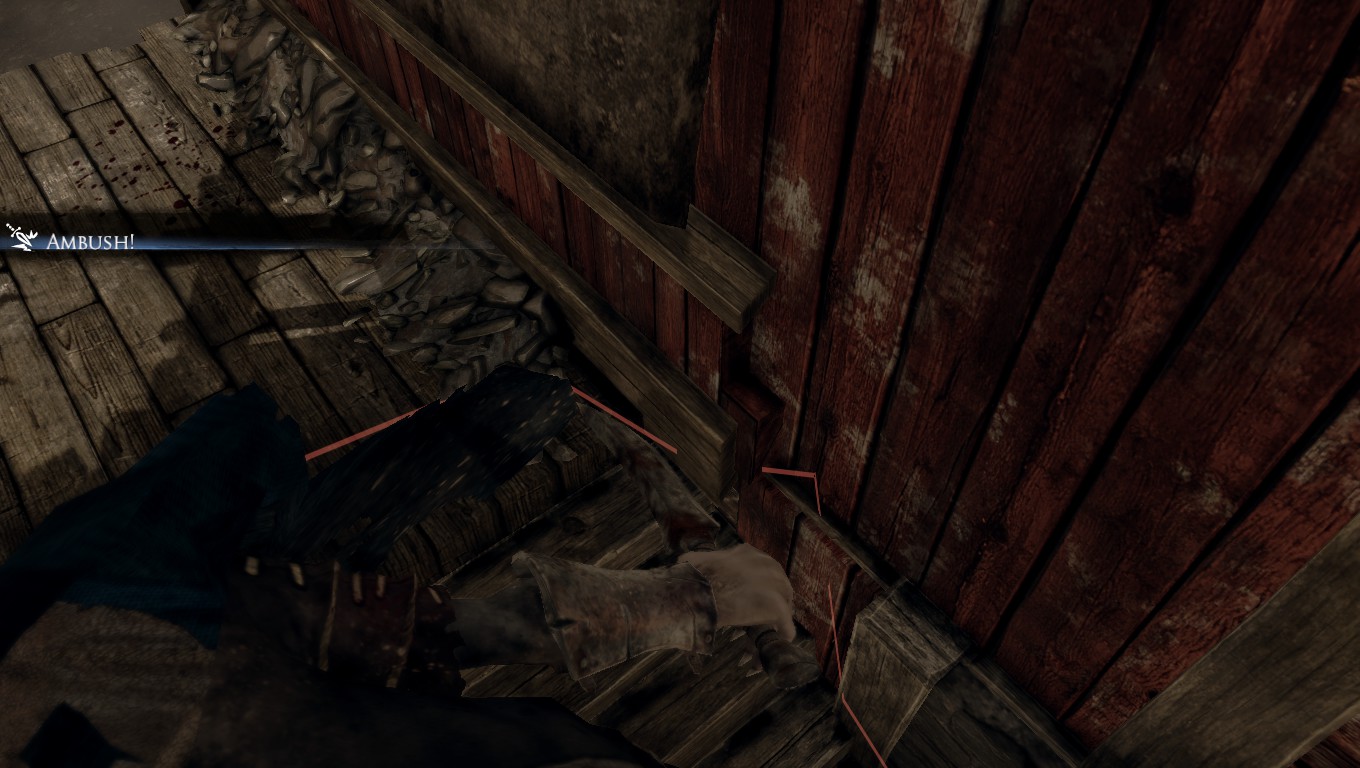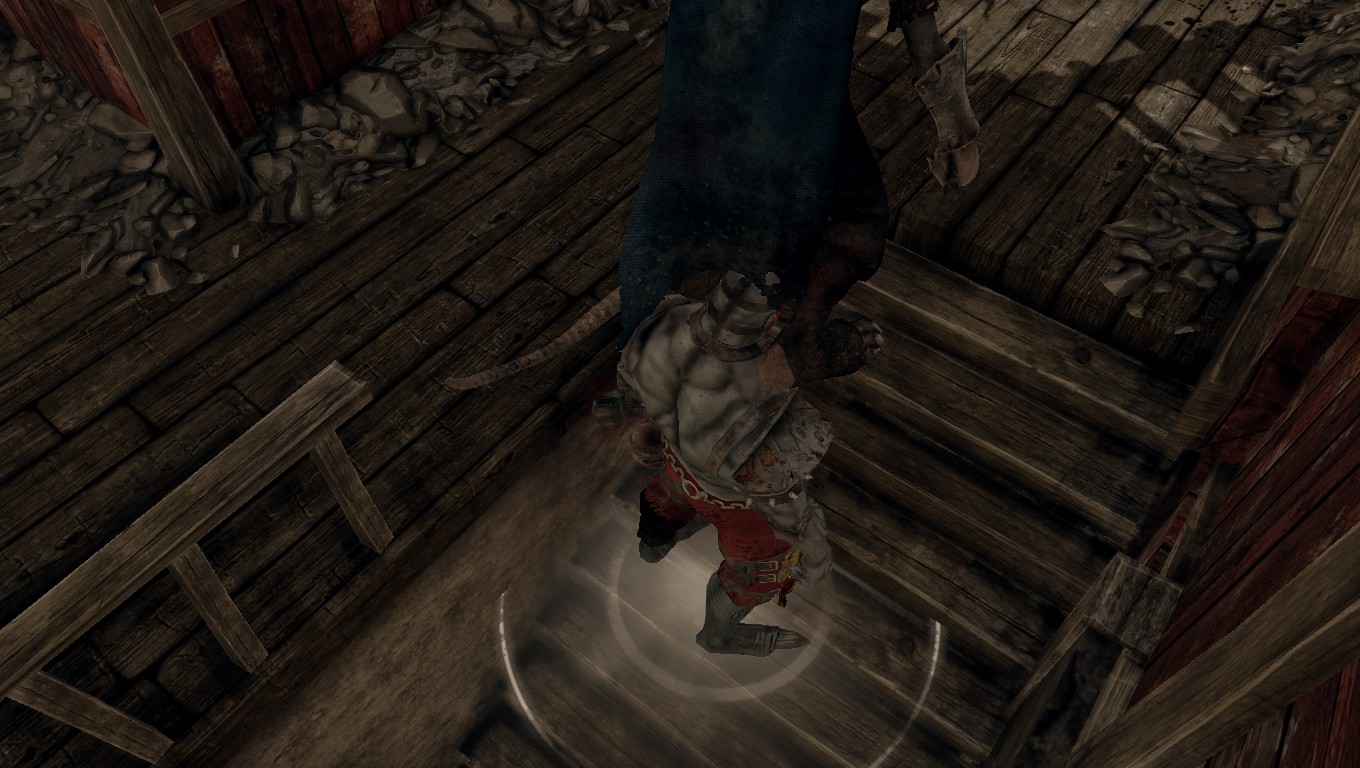 I imagined Tah Klaw was the 'death from above' kind of character but this is ridiculous lol!
edit: So basically the Ambush didn't really work like when a charge fails to reach the enemy, in this case he's managed to end up on top of the enemy and this messes with the enemy's ambush. It goes off when you try to move away but can't connect and as you keep moving you end up in combat floating a little less high up.