Hi everyone!
We're back from our trip to the UK with loads of memories. Thanks to all of you who came by at the booth to chat with us, ask your questions and give your feedback. The event was a success and gave us the chance to meet other game developers working on Games Workshop IP's from all around the globe which was pretty amazing for us as a company.
Here are some pictures from Warhammer Fest:
Warhammer Fest's Banner: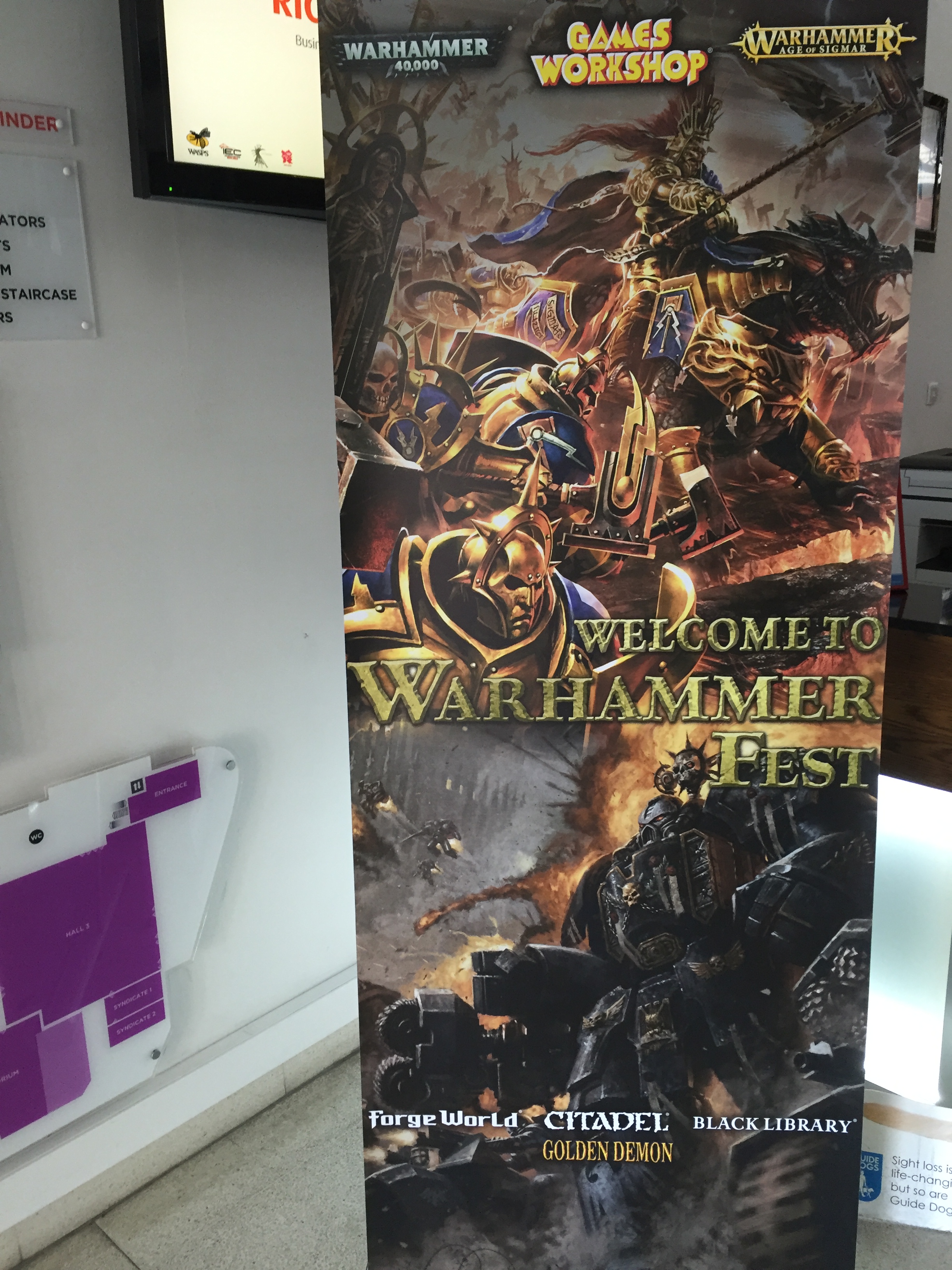 The Mordheim Booth: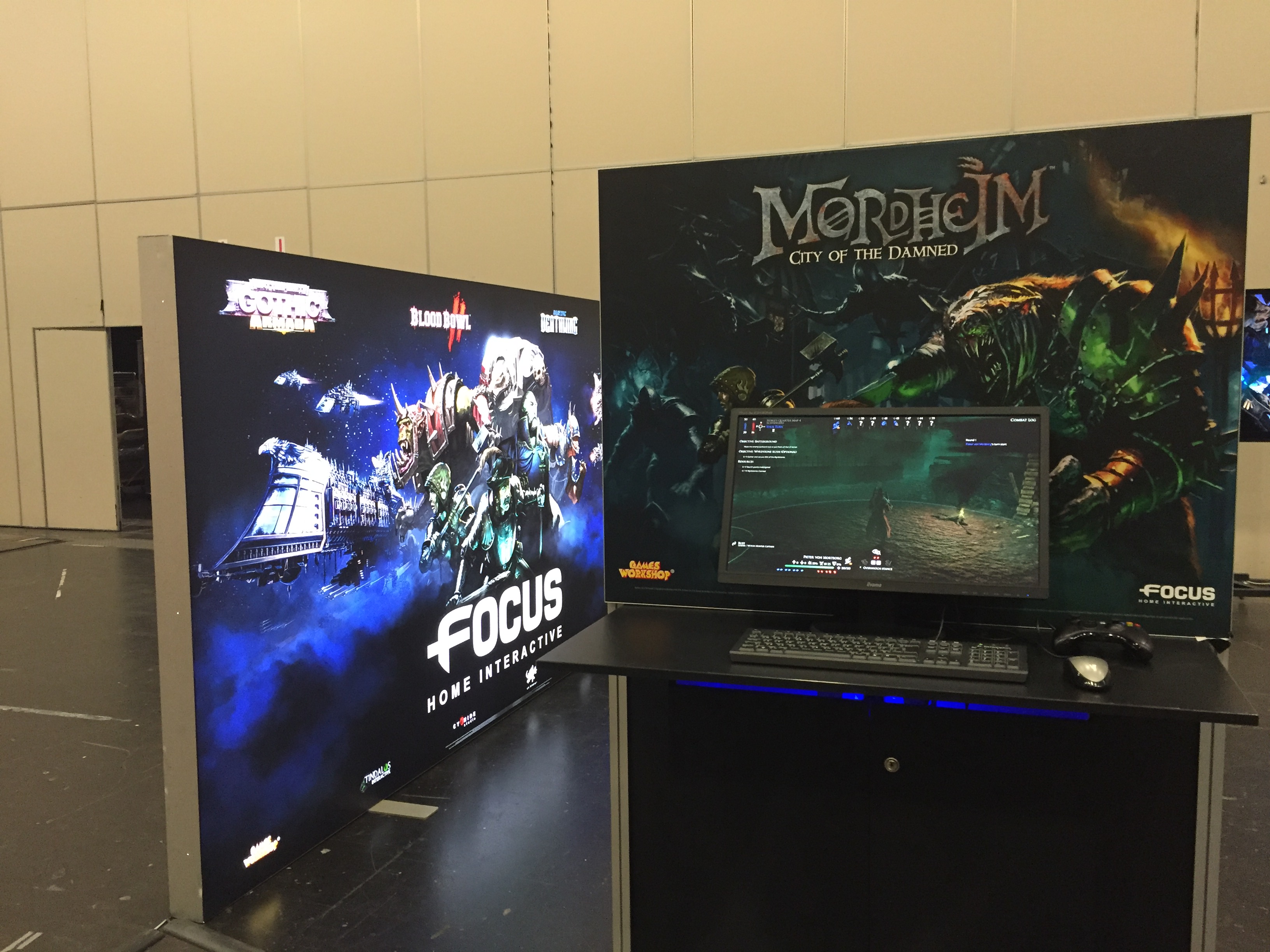 Focus Interactive's Banner: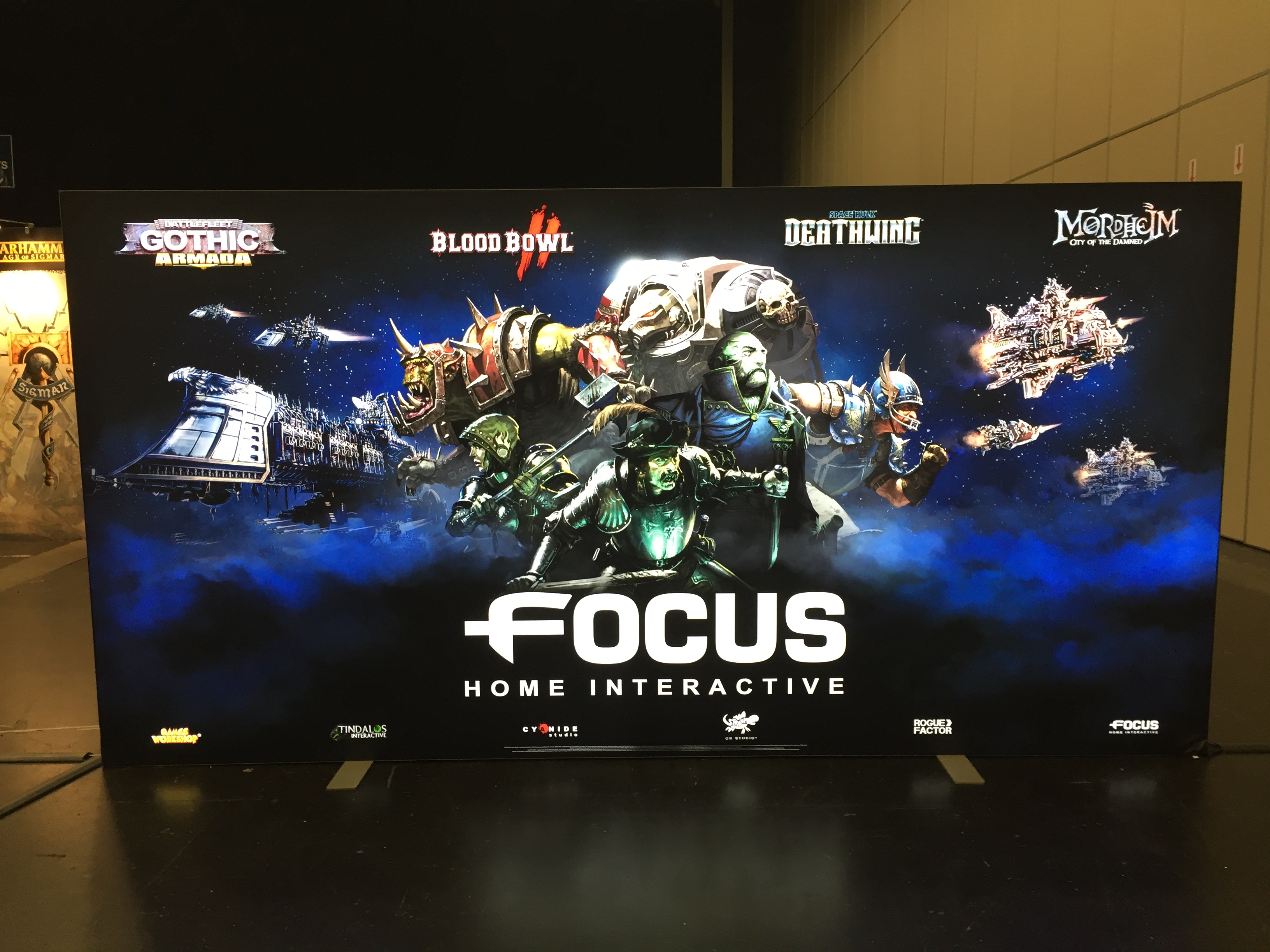 Now that we're back, we are preparing everything to bring more information on the Witch Hunters to you. We know you've been patiently waiting for this, but we need a couple of more days to iron out the details.
Stay tuned for the first post on the Witch Hunters Friday May 27th!
Cheers,