Not 100% sure if this is the right forum location but here goes.
Bug Type - Environment, Game Breaker, Invisible walls
Bug Location - Dock Wallopers storyline mission map, around the easternmost blackpowder barrels in the lower wharf area.
What happens - Basically an approximately oval/rectangular portion of the map became inaccessible to all members of my party after having collected 5 blackpowder barrels prior to this, barrels collected were all located in the lower landing/wharf area also. On the beginning of one of my party members turns he was teleported a short distance, almost like someone was climbing up underneath him and from that point on said area was inaccessible. Of course being unable to collect the 3 barrels within the area meant I was unable to finish my objectives and had to take an abandon mission to move on.
Screenshots below were taken with two party members running full tilt into the invisible wall and unable to reach the blackpowder barrels. I will also link a short video showing the general extent of the inaccessible area.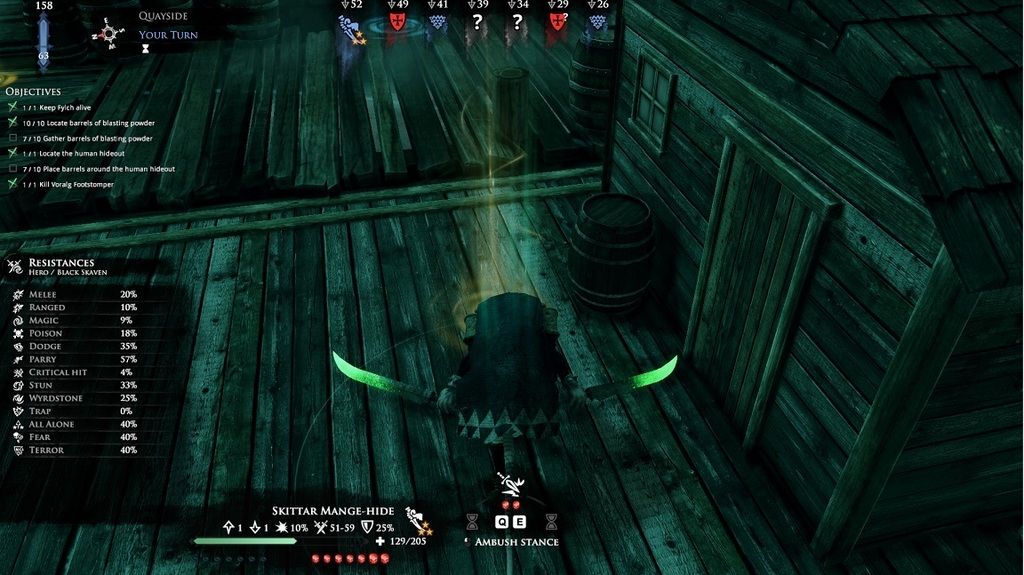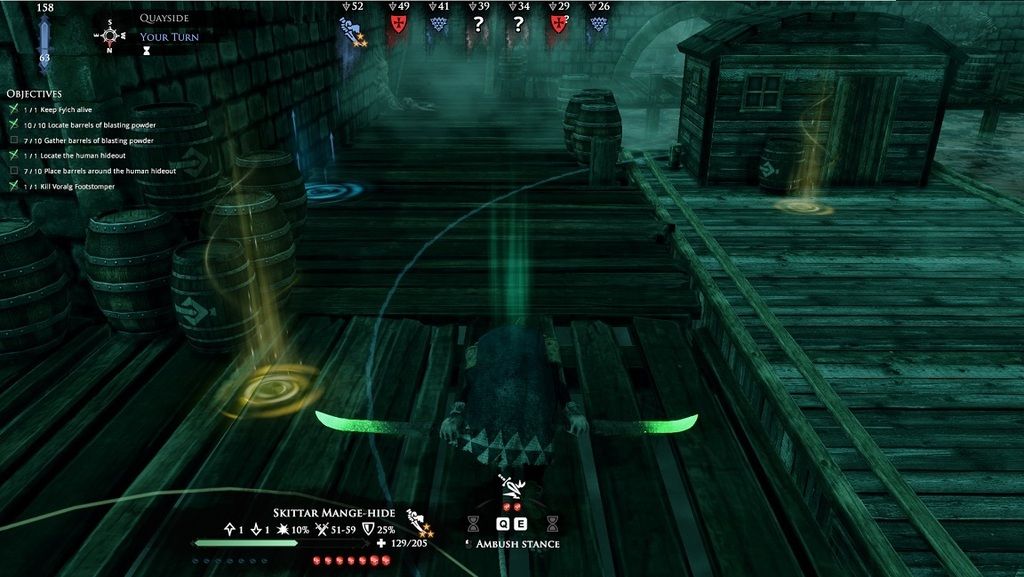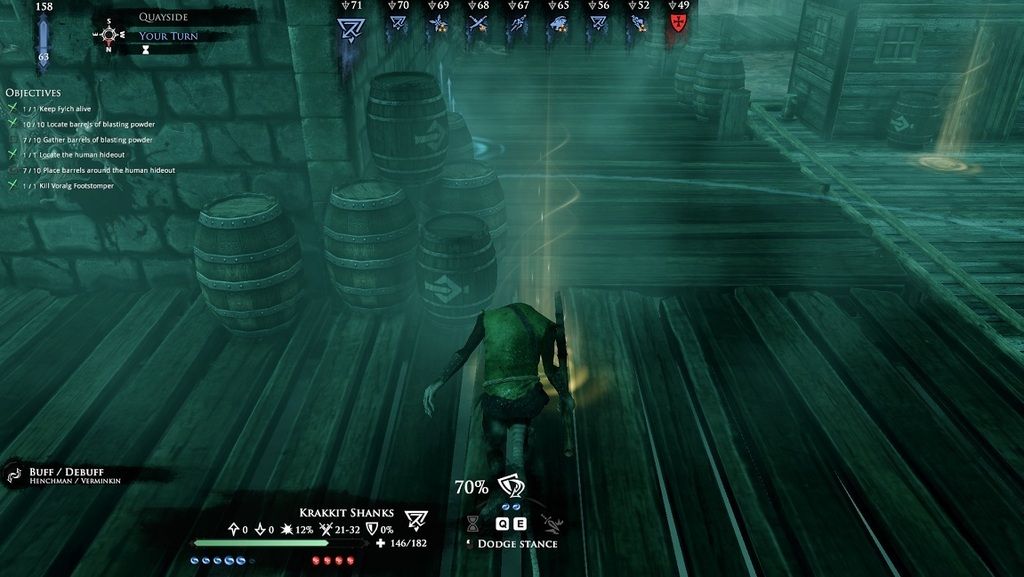 And the Youtube video. For anyone that made it this far, the game is excellent, I'm having a blast - keep up the good work.